UGC NET History Coaching in Pitampura Rohini
University Grants Commission National Eligibility Test (UGC NET) is a national level exam conducted to select candidates for the post of Assistant Professor and Junior Research Fellowship (JRF) in Indian public universities and colleges.
It is considered as one of the toughest exams in India, with a success ratio of only 6%. Over 7 lakh candidates appeared for the exam in December 2019, covering 81 subjects.
Book a Free Demo for UGC NET History Coaching, Call or Whatsapp: +919999659449
Scope of UGC NET History
Outside the prospects of working as a lecturer in UGC recognized universities and colleges or earning a junior research fellowship, there is a lot more stuff you can do after clearing NET history.
You could become a Researcher in many of the historical research organizations in India. You can also join Civil Services in various ministries/departments like the National Museum Institute, National Archives of India, Ministry of Culture, etc.
You can pursue a career in Journalism, law or media. As a Political Scientist, you may work to develop theories for the public. You could also be hired as a Heritage Manager, Surveyor, Epigraphists, and Archivist.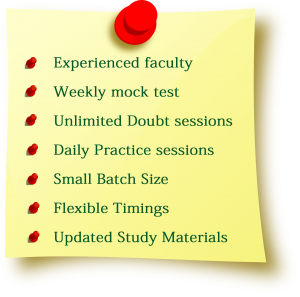 How to Crack UGC NET History Exam?
Your very first task should be to create a personal study plan. Having a productive study plan will lead you to a better understanding and will lead your learning process.
As per the new exam pattern (Objective type question), candidates would have to practice on each topic wisely and extensively, because questions can be asked from any topic.
You must have to use the time management skills for the preparation of Paper I and II. As per the expert's advice, Paper-II is more time consuming than UGC NET Paper I.
So, you would have to manage extra hours for Paper-II preparation. This paper will require a deep understanding of History subject. So, it will be beneficial for you to clear the basics of History before starting preparation.
Revision is compulsory daily. You should spend at least 2 hours for revisions. Solving previous year question papers builds the confidence level in the aspirants.
It offers you a vision of how much you prepared yourself and what is your speed of preparation.
Want to clear the UGC NET Exam in the first attempt? Must Join the premium Institute for UGC NET History Coaching in Pitampura.
The Exam Guru is the best and most rated coaching institute for all UGC NET Courses coaching in the Pitampura, Rohini location.
Talk to Counselor.
Call: +91 9999659449
Email: contact@theexamguru.com
Visit: F-19/8, 2nd Floor, Sector 8, Rohini, Delhi, 110085