UGC NET English Test Series
---
Crack UGC NET English Exam with online tests
(₹

499

 ₹ 299)
Apply Coupon Code : UGCNET
Use Coupon Code to Unlock all UGC NET English Tests.
Limited Coupons, Hurry Now
Call / Whatsapp : +919999659449
PREP ON MOBILE/PC
---
25+ National Mocks
Simulate UGC NET English tests with questions as per latest pattern & difficulty level.
---
National Percentile Predictor
Assess your progress at national level and focus on sore points.
---
Exam Prep. Material
5,000 + questions of Previous year Papers
PRACTICE MAKES PERFECT
Give Online Mock Test Series for UGC NET English at Online Test App of The Exam Guru Institute.
Are you Passionate about teaching and putting your best efforts to chase your dreams? The Exam Guru is right there to give you wings to fulfill them.
You have to be a step ahead to establish your desired career. You can do this by attempting the UGC NET English test series.
It will help you clear the net exam and make your career as a professor. All the hard work that you have invested will definitely bear fruit, if you follow the right path.
Attempting UGC NET English mock tests and constant practice is required to become professor. Giving mock test is really important to understand one's preparation, mistakes, time management etc.
The Exam guru faculty has prepared these tests to improve your mistakes, boost confidence and to help you to learn new tactics.
Call +919999659449 now or Whatsapp
For any Query.
Steps to start the Tests
Follow the given steps to start the UGC NET English Mock Tests
Step-1: Open the given Test Prep App link.
---
Step-2: New user, register first by using Email Id and Phone number.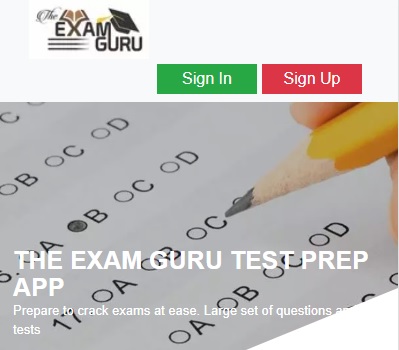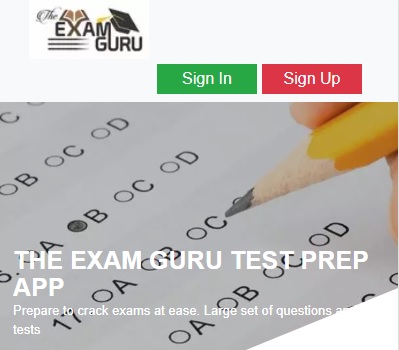 ---
Step-3: Select UGC NET from all courses, then choose the UGC NET English Test series. Here some tests are free for all users and some tests are Locked. If you want to unlock all listed tests then you need to pay the mentioned cost.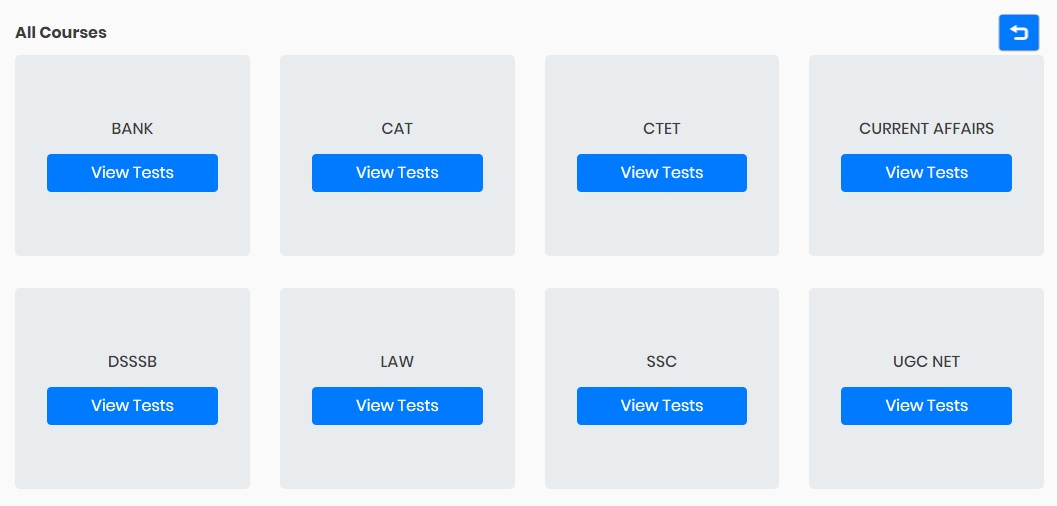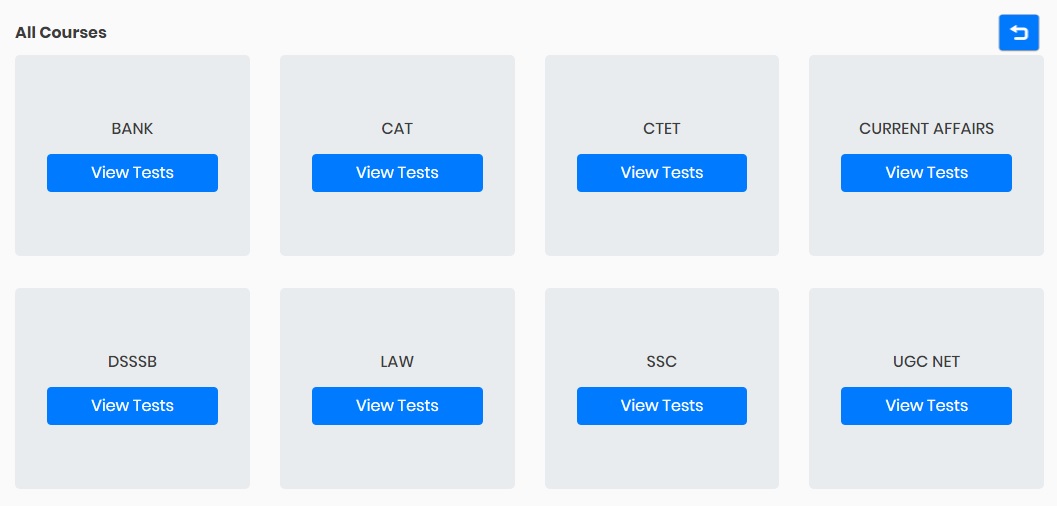 ---


** Given image is for the demo purpose.
---
Step-4: Select the test and start it, there is a definite number of questions and time duration in each test.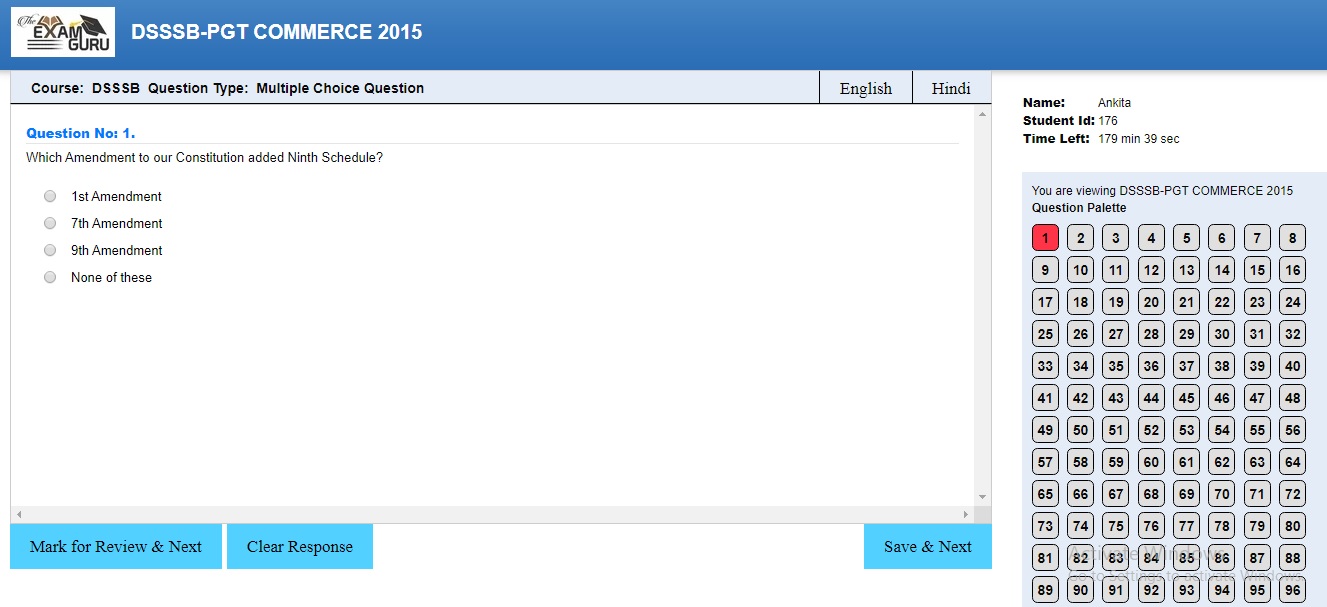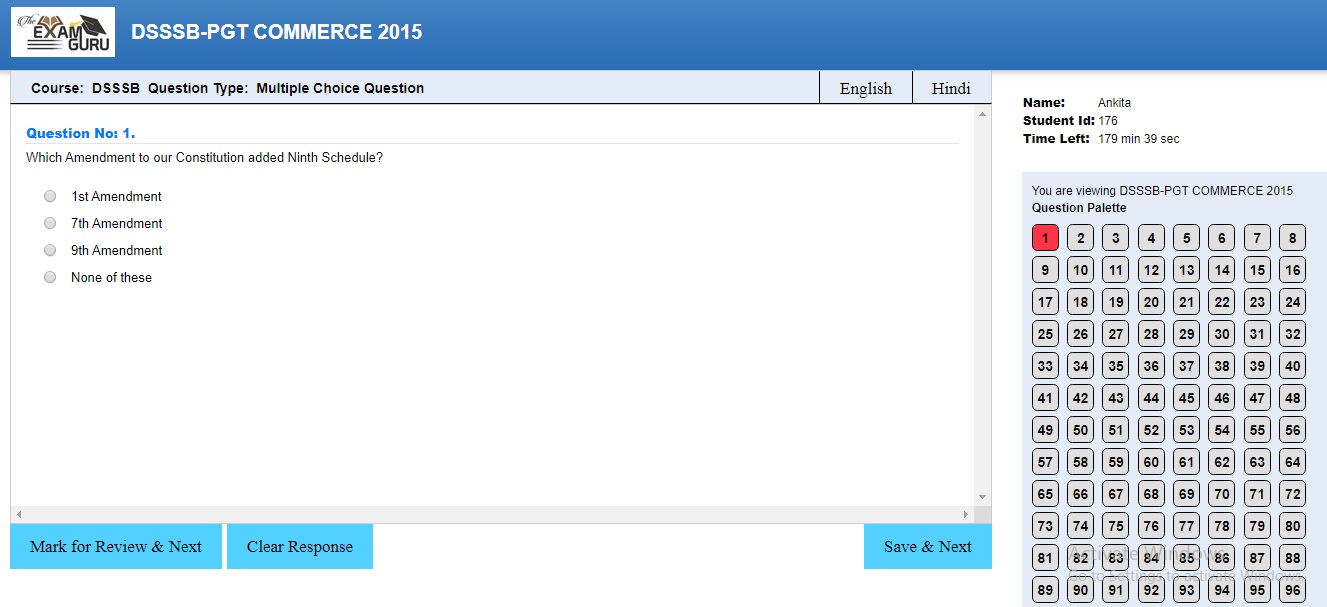 ---
Step-5: After the test complete submit the test and wait for the result. The result will be displayed on your screen, you can see your score on the leader board also. You can re-attempt the same test from your profile section.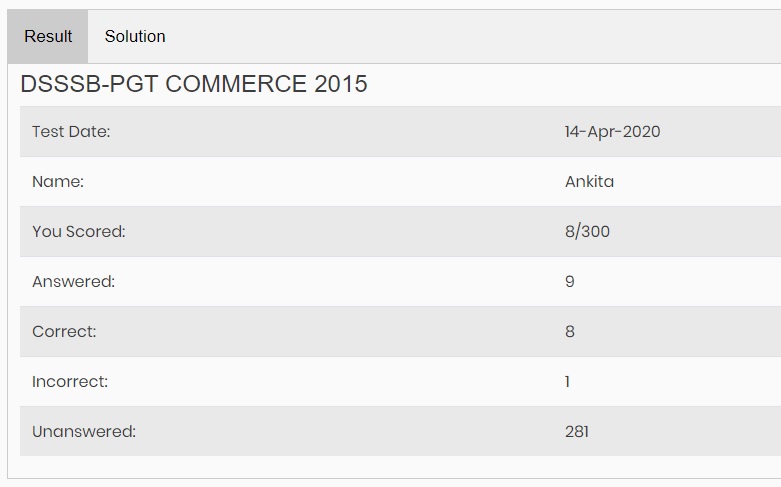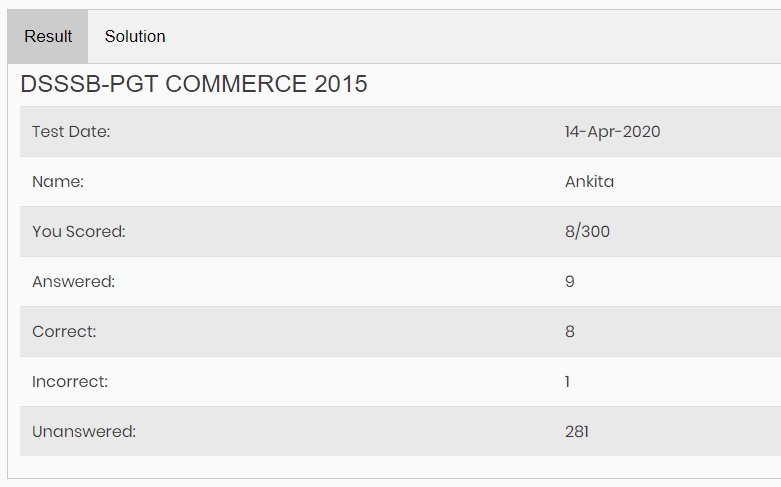 Instructions :
Questions will come in order from start to end one by one
Navigate Questions one by one
Timer is set as per time duration
Main test screen will show the following colors for the specified actions: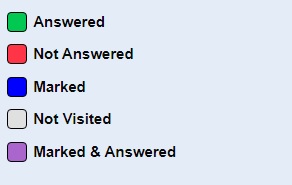 UGC NET English Test Papers
Why The Exam Guru?
With an experience of more than 5 years in the test-prep industry and having mentored more than 1,00,000 students in classrooms and online, The Exam Guru has emerged as the fastest-growing test-prep portal in India. We have produced numerous percentilers and successful toppers in various exams.
Benefits of Mock Test
• Time Management
• Learn New Strategies
• Enables You To Practice And Prepare Better
• Boosts Confidence
Telegram Discussion Group
Call +919999659449 now or Whatsapp
For any Query.
COURSE DETAILS 
Enroll Now for the UGC NET English Coaching at The Exam Guru Institute. We provide daily, weekly and Monthly current affairs and Online Mock Test Series for UGC NET English in free of cost to our students.
Visit The Exam Guru Institute and take a Free Demo Class for UGC NET English Coaching.
WHAT YOU WILL LEARN
General Awareness Questions
General Intelligence & reasoning ability Questions
Arithmetical & numerical ability Questions
English language Questions
Hindi language Questions
The Exam Guru is the best institute for all competitive exams preparation the same experience got on the Online Test platform.
Awesome Test Prep App for all competitive exams preparation, sufficient tests available for the preparation. Thanks.
Good Test Prep App and cost are very less compare to others, group discussion is most important to clear the doubts. Thanks.
Get in touch or Join now !