DSSSB-PGT
Three Exams in DSSSB are PRT, TGT and PGT.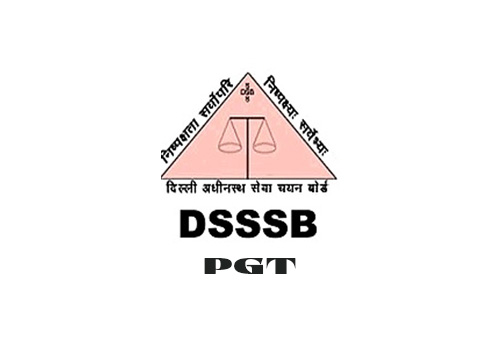 Three Exams in DSSSB are PRT, TGT and PGT. The following are the Exam Patterns: Only the candidates who already qualified the CTET Exam (either level 1 or level 2) can apply.
Exam Pattern:
DSSSB PGT Exam is for a person who intends to be a teacher for IX Class and above.
Subject
Questions
Max. Marks
Time
Hindi
20
20
3 hours
English
20
20
Mathematics
20
20
Reasoning
20
20
General Knowledge
20
20
Post Related Subject
200
200
Total
300
300
Note: (i) Negative Marking will be applicable and deduction of 0.25 marks will be made for each wrong answer.
(ii) The Board reserves its right to prescribe a minimum cut off mark for any post as per availability of candidates. (iii) Candidates numbering 6 to 10 times of vacancies will be called for Tier – II examination subject to the number of vacancies/applicants.
(iv) Skill test / Endurance test will be taken as per requirement of job.
(v) In Two Tier examinations, Tier I exam to be used for short listing only. Selection will be made on the basis of marks obtains in Tier II Examination.
(vi) The Board at its discretion may dispense with the Tier-I exam and directly conduct the Tier-II examination.
Eligibility:
Educational Qualification:
The aspirants should have cleared the graduation from a recognised university by UGC in any stream.
They must have done master's degree in the same subject from a recognised university.
They should have done a compulsory two-year course in Bachelor for Education (B. Ed) for from any college recognised by the Delhi board. Apart from that they must have completed the M. Ed in the same subject.
They should either have done M. Ed or M.A. in any subject followed by M. Ed to be able to fill for the PGT Vacancy in Delhi.
Age:
General: up to 35 years
OBC: up to 38 years
SC/ST: up to 40 years
Others: up to 42 years
(*Note however the age criteria depend on official notification also.)
Course Syllabus