Crack CUET Entrance Exam on the 1st Attempt
Best CUET Entrance Coaching Institute
CUET Entrance Preparation Coaching
---
India's Best Coaching Institute for CUET Entrance Exam Preparation
Here is why you should choose us-
Excellent Results
Proven Track Record
Regular Practice through Mock Tests
Experienced Teaching Faculties
Personalized Study Material
Unlimited Practice Tests
Affordable Fees
Book your Demo Class now!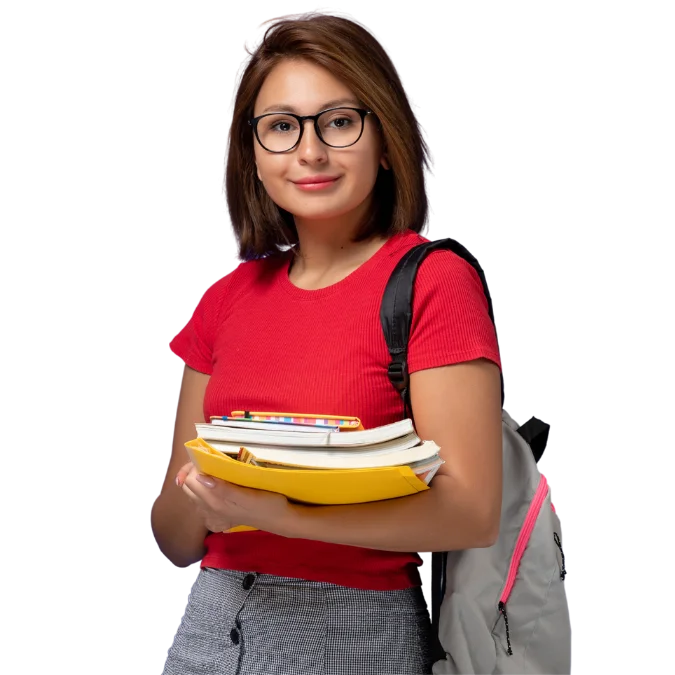 CUET Entrance Coaching
Online/Offline Classes For Complete Course.
Previous Exam Papers, MCQs, and Notes in PDF Form.
Full Length Mock Test Series.
Last Time Revision Notes, Doubt Sessions, Motivational Classes & Tips For Interview Preparation.
Study Material: Study Material Provided in PDF Format
      Course Fees                   Course Duration
Offline Mode: 24,999/-                3 Months
Online Mode: 24,999/-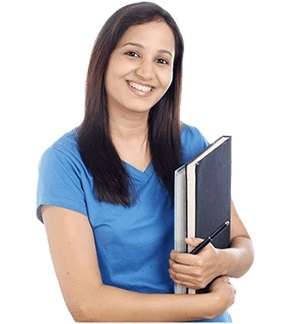 Why choose The Exam Guru?
The most important thing: You'll get what you paid for!
Prepare for the CUET Entrance exam with The Exam Guru Institute for better All India Rank in the examination with full syllabus coverage. With small batch sizes and experienced faculties, we offer quality education and individual assistance to every student for their better performance in the CUET Exam.
We have 10+ years of experience in Training.
Our Teachers are passionate to teach.
You'll be more confident every single day than a day before while learning from The Exam Guru.
Pocket-friendly courses for everyone.
Extensive Online Classes
Extensive Online Live Classes. Recorded Videos of live classes will also be available
Test for Assessment For Learning
Classroom Questions, Topic Wise Practice Sheets, Full Length Mock Test For regular improvement and better performance in exam
Comprehensive Preparation
Compact and comprehensive classroom trainings are provided to students.
Excellent Short Trick for Students
Innovative and witty short tricks are shared by the teachers for achieving the desired result in limited preparation time.
Complete e-Study Material
Class Notes, Practice & Previous Year's Questions & other content will be provided.
We Encourage Asking Questions
Private Chat facility is provided to students so that they can ask their doubts and it can be resolved at the same time.
Course Fees
Online Mode: Rs. 24,999
Offline Mode: Rs. 24,999
Course Duration
3 Months
Class Timings
Multiple slots available between 9 am to 7 pm IST
Step-1: Talk to Counsellor
Step-2: Demo Class
Step-3: Enrolment & Registration
Step-4: Class & Study Material Access
Step-5: Regular Mock Tests
CUET Entrance Exam Pattern
SSC CGL Exam Pattern
Section
Number of Questions 
Duration 
Questions Type
Section-1A

40 questions to be attempted out of 50 in each language

45 minutes for each language

Language to be tested through Reading Comprehension based on different types of passages–Factual, Literary, and Narrative, (Literary Aptitude and Vocabulary)
Section- IB
Section-II

40 Questions to be attempted out of 50

45 Minutes for each Domain-Specific Subject

Input text can be used for MCQ Based Questions

MCQs based on NCERT Class 12 syllabus only

Section-III

60 Questions to be attempted out of 75

60 Minutes

Input text can be used for MCQ Based Questions

General Knowledge, Current Affairs, General Mental Ability, Numerical Ability, Quantitative Reasoning (Simple application of basic mathematical concepts arithmetic/algebra geometry/mensuration/s tat taught till Grade 8), Logical and Analytical Reasoning
Our Classroom has a very unique approach so that any student can be learning either via a live lesson, pre programmed lesson, independently or being supervised in the classroom.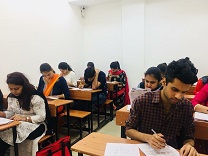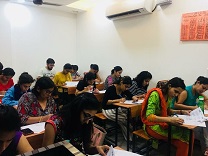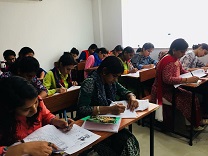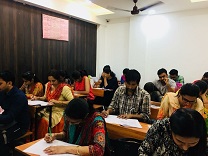 Important Preparation Tips for CUET 2023
 Remember to divide the study time in small portions of 2- 3 hours according to the difficulty level.

Solving complex problems requires you to have strong fundamentals, hence make your basics strong.

Never underestimate NCERT. Don't ignore or skip it, as it will form the base of CUET 2023 preparation.

Examine CUET previous year's question papers and mock tests. You should also review your mistakes and put them into practice.

Self study makes all the difference, coaching and school classrooms come secondary.

Assess your learning and performance. Take regular rest and keep a check on your knowledge, speed, accuracy and time management skills.

Get 7-8 hours of sleep every night. Lack of sleep will result in lack of concentration and will affect your retaining power.

Keep your health in check. Being healthy is essential when preparing for any exam. Drink plenty of water and eat a balanced diet and don't take stress.

Achieve your goal by remaining positive and determined. Take advantage of the tricks and tips provided in this article to ensure you succeed in the CUET 2023.

And Exam will helps you to crack CUET Entrance exam in a very effective manner to get admission in your dream college. 

Ashutosh Singh
The Exam Guru helped me in giving a direction to my efforts. the best institute, indeed for CUET Coaching. The faculty, extensive study material & mock tests help me to perform to my best potential, I am thankful for it.

Anurag
"I learned all the concepts in the live personalized classroom lectures provided by The Exam Guru on Reasoning, General Awareness, Logical & Analytical Ability, Verbal and more. I'll Highly Recommended to The Exam Guru Institute."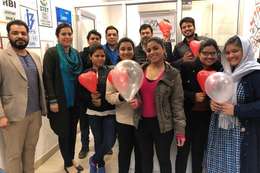 Here are the key stakeholders focused on building our community. Our greatest strength is our team's spirit & that will remain because a core of us come through the leagues together. 
What people frequently ask
How should I start preparing for CUET?
 To prepare for CUET, students should start by completing the syllabus. The next step is to know the exam pattern and question type. The next and final step is to solve previous years' question papers and take mock tests.  
Is CUET tough?
 The overall difficulty level of CUET can be considered to be easy to moderate as per the student reactions of last year. However, the difficulty level factor is relative and may vary from subject to subject. The difficulty level will also depend on the CUET preparation level.  
Which are the best books to prepare for CUET UG 2023?
The best books to prepare for CUET UG 2023 are the school books or the NCERT text books. After the completion of the syllabus, students may refer to the preparation guidebooks available in the market, some of which are General Knowledge by Arihant, Complete Mathematics by Lucent's Publication, Shortcuts in Quantitative Aptitude for Competitive Exams by Disha Experts, Analytical Reasoning and Logical Reasoning by Arihant Publication, to name a few.
Is NCERT enough to crack CUET UG 2023?
NCERT books are enough to complete the syllabus or to do basic preparation. But to crack CUET UG 2023, students need to take an extra foot forward and refer to extra guidebooks and take ample mock tests.  
How should I balance my preparation for CUET and Board exam?
The best way to balance the preparation between CUET and Board exam is to create a time table for both. The preparation for the common subjects would be the same. The difference would lie in terms of practice. Students should take proctored mock tests to have a thorough idea about the exam pattern and structure.  
Can we get Mock Tests?
Yes, Mock Tests are available.
What are the payment options?
You can make your payment through Net Banking, Debit Card, Credit Card, UPI, etc.