CDS Coaching in Rohini
The Exam Guru provides the Best CDS Coaching in Rohini.
(Free Online Tests and Daily Current Affairs Included)
Aspirants looking for a career in Indian Armed forces can join The Exam Guru classes today. Get complete details about CDS written exam coaching here.
Crack CDS Exam with best study material and become an officer in Indian defense services. Become an Army officer with Best CDS Coaching by The Exam Guru.
** You will get Free Online Mock Test and daily Current affairs with this course.
This article is for candidates who are planning to appear for CDS Exam 2020 as we are offering the best possible CDS Coaching in Rohini to boost your selection chances.
The eligibility criteria, exam pattern and study plan for all these departments are different. Therefore, you decide your field before starting the preparation.
What is CDS?
CDA or Combined Defense Services Exam is the standard test for selecting the best officer for Indian Defense Services.
UPSC conducts this exam twice a year. If you are interested in any of the National Defense services such as the Indian Army, Indian Navy, and Indian Airforce, then this exam is best for you.
Eligibility Criteria for CDS Exam
Age
• Not less than 19
• Not more than 25
Education
• Graduation in any stream from a recognized university
• Final year students can also apply
Selection Procedure
The section in the Indian Defense Services is not a child's game, and you have to be intelligent, smart, disciplined, as well as physically and mentally fit.
You have to go through a complicated selection procedure, but the job is worth it. After all, you are going to protect the nation. Okay, let us come to the point.
First of all, you have to pass a complicated entrance exam, which is followed by SSB interview. The last and final round is to check the physical fitness of candidates, and most of the candidates are rejected in the last and final round.
Exam Pattern of CDS Exam
The offline exam consists of three papers:
• English
• General Knowledge
• Mathematics
If you are appearing for this exam, then you would get 2 Hours to complete each paper, which means you have a total of 6 Hours to answer 300 Multiple Choice Questions. There is a provision of negative marking, and 1/3 marks will be deducted for each wrong answer.
Join the Best CDS Coaching in Rohini
The exam pattern and eligibility criteria make it crystal clear that the exam is going to be scary, but joining The Exam Guru will make it easy for you to attempt all the sections with ease.
The Exam Guru has emerged as one of the leading CDS Coaching institutes in Rohini. We take the exam very seriously and focus on every single detail of the curriculum.
The highly educated and experienced faculty of The Exam Guru has designed the course to provide an interactive learning experience, regular doubt sessions, numerous most tests, and to give you enough time for practice before the final CDS Exam 2020.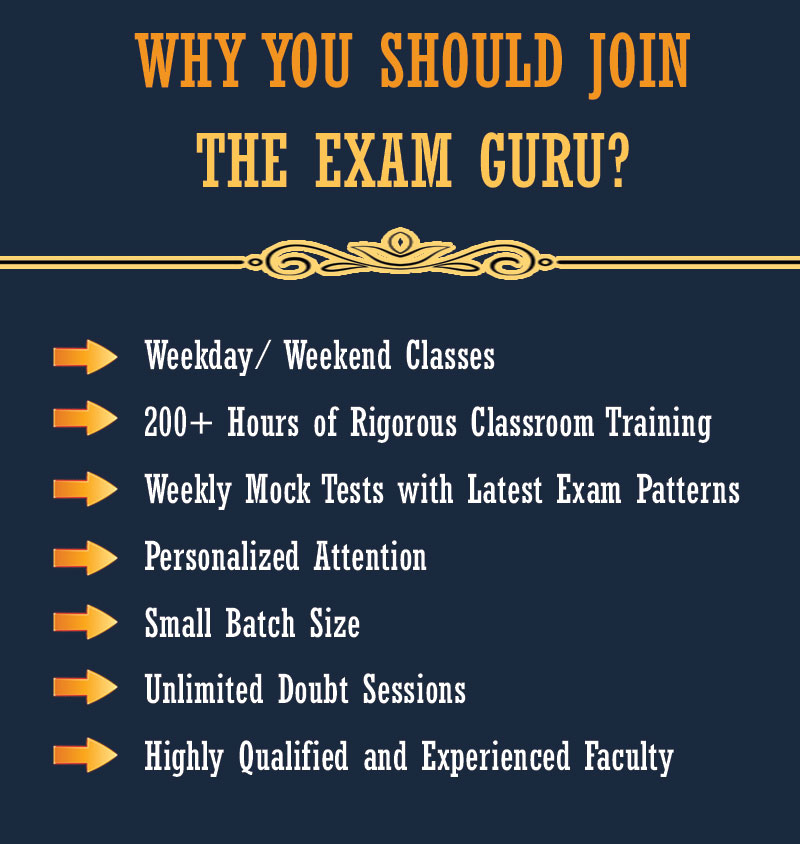 Get in touch or Join now !