LSAT Entrance Exam Coaching
The Exam Guru provides the Best LSAT Entrance Exam Coaching in Rohini.
(Free Online Tests and Daily Current Affairs Included)
The Exam Guru Institute is the leading brand of Delhi TOP LSAT Entrance Exams Preparation Coaching in Rohini, Delhi.
Clear LSAT Exam in first attempt with the help of The Exam Guru best training and preparation classes, you will get Free Online Mock test Series with this course.
** You will get Free Online Mock Test and daily Current affairs with this course.
Aiming to study law at foreign universities? If yes, then you should join the top LSAT coaching institute in Delhi.
LSAT can be a chance for you to get admission in American, and Canadian Law Universities. The Test is conducted by the Law School Admission Council (LSAC) to select the best out of best candidates to continue various law courses in the international law colleges and universities.
The process for LSAT 2020 is about to start and you should, therefore, join the 'The Exam Guru' to jump-start your LSAT Preparation.
Difference in CLAT and LSAT
Both, Common Law Admission Test (CLAT) and Law School Admission Test (LSAT) are conducted to offer admission to the law courses, but the difference lies in the location.
While CLAT makes you eligible for admission to National Law Universities, LSAT gets you a chance to enter Canadian Common Law Schools and the law schools affiliated to the American Bar Association (ABA).
After clearing CLAT, you will study in the top Indian universities, but you will get a chance to study abroad after passing the LSAT Exam.
Top 10 Law Schools Accepting LSAT Marks
1. Yale Law School
2. Stanford University
3. Harvard Law School
4. University of Chicago
5. Columbia University
6. University of Toronto
7. McGill University
8. University of British Columbia
9. Osgoode Hall Law School
10. University of Windsor
Who can apply?
Not everyone can apply and pass the LSAT Exam 2020. Only candidates who meet the required eligibility criteria can fill the application form and attempt this exam.
There is no age bar if you want to appear for his exam, but you must be able to speak and understand the English language to adjust in a foreign country.
The education requirements for different law schools are different, and you should confirm it from respective colleges and universities.
LSAT Coaching at 'The Exam Guru'
The best institute is one that offers you additional knowledge and skills, along with teaching the subjects required to pass the entrance test.
So, what are you waiting for? Join the top LSAT Coaching Institute in Rohini and start preparing for the upcoming LSAT Exam.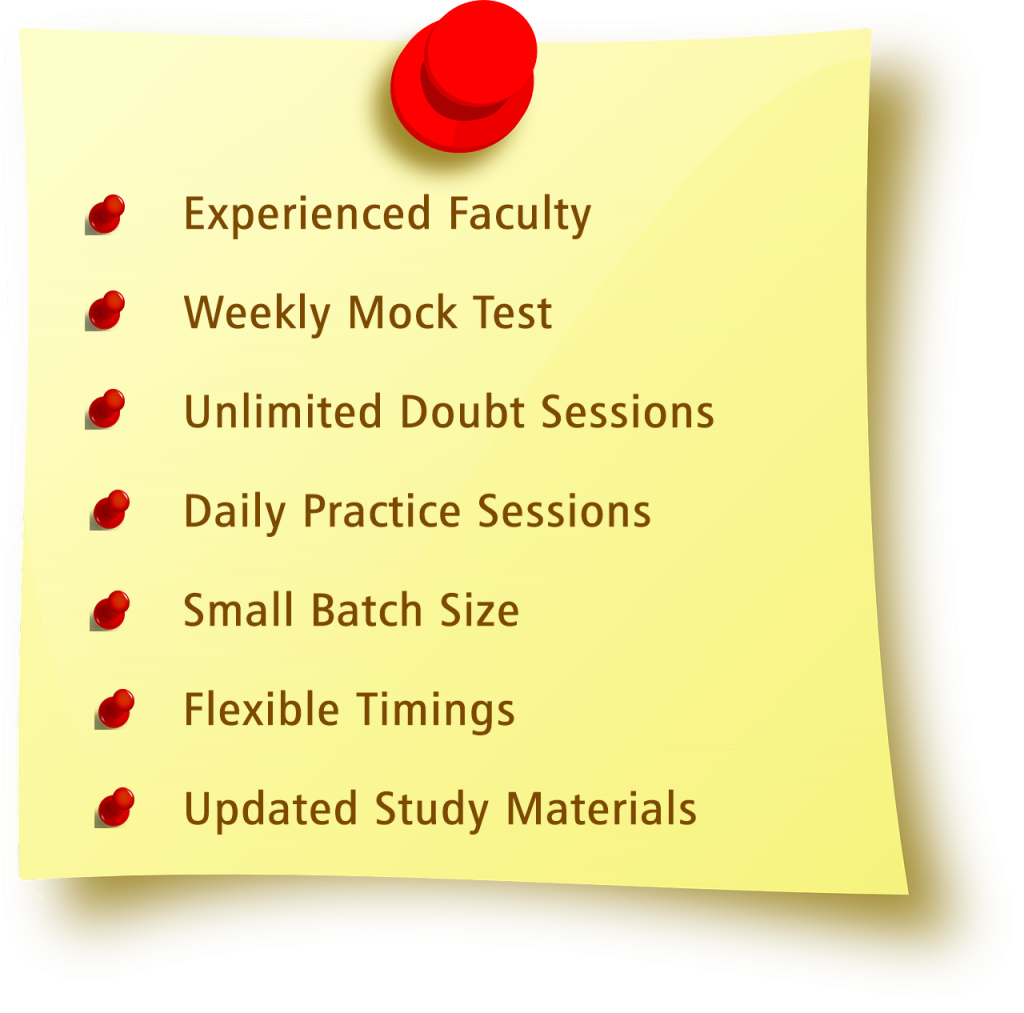 Get in touch or Join now !