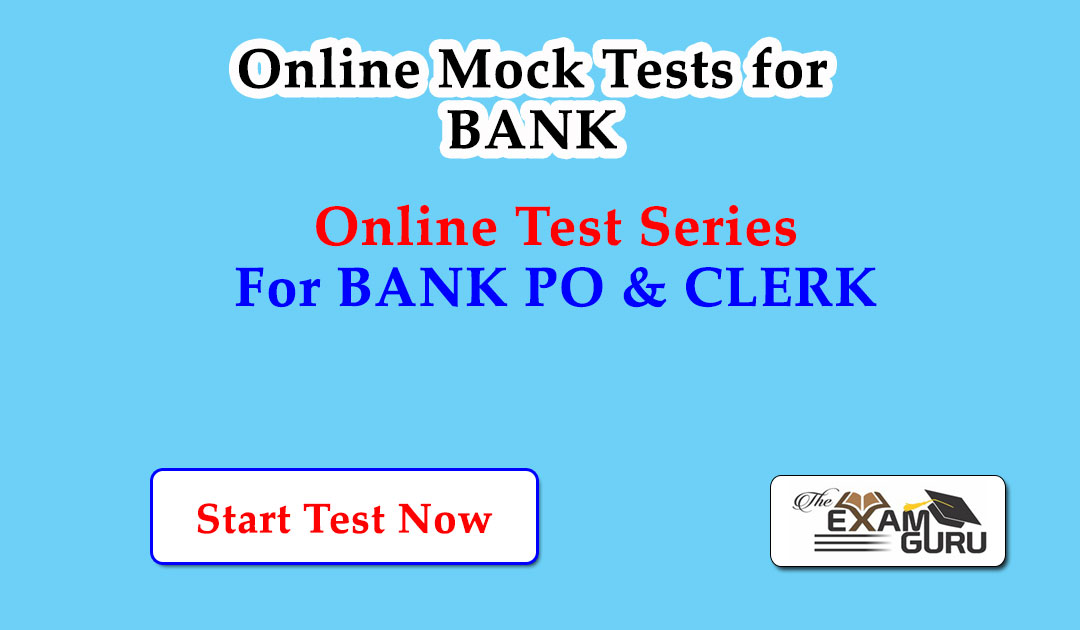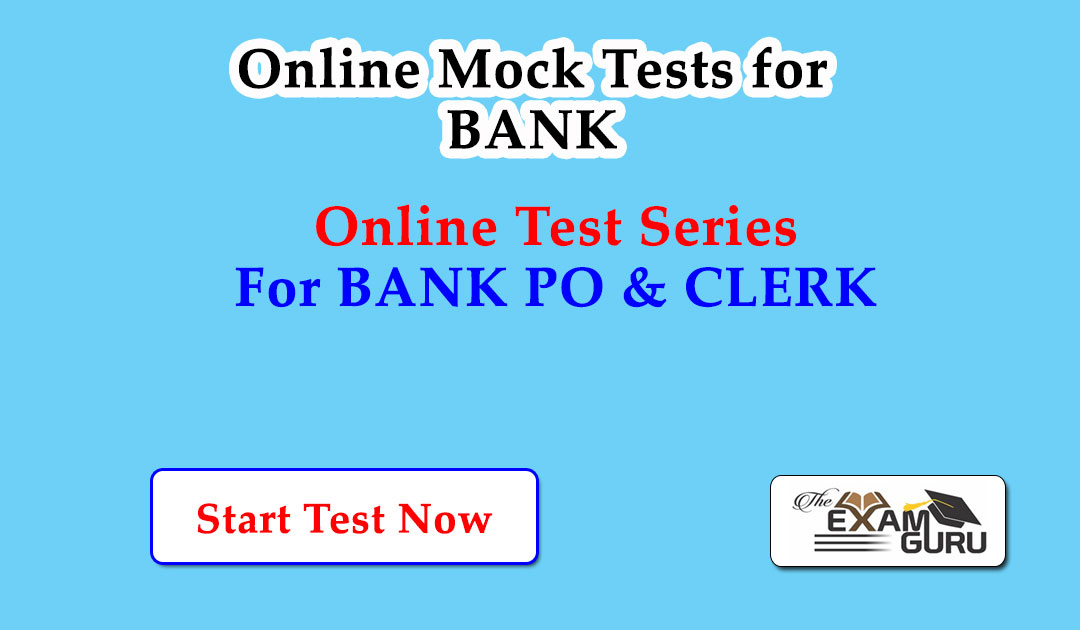 Online Mock Tests for Bank PO and Clerk
Give an online test for all Bank Courses (Bank PO, Bank Clerk, IBPS and SBI PO and Clerk) at The Exam Guru practice test platform.
Bank Exam Test Papers: All Tests for Bank Clerk and Bank PO.
No of Questions in One Bank Test: 200.
Duration of the Test: 120 Minutes.
Language of the Bank Test: English
---
Steps for the Bank test:
Step 1: Open the Test platform Link (Given Below), and if you are a new user then Signup in the test platform by providing your Name, Email, Phone No. and choose a password. Verify your account with the OTP and Sign In. (If you are an existing user then enter your email and password to Sign In.)
Step-2: Test Dashboard with all courses test will open, now select All Courses >> BANK Test.
Step-3: All BANK Test Papers will open, choose the test and click on Join Test button to start. (You can select the Language option if available).
Step-4: Test Window will open and the timer will start. After the test complete, submit the test and wait for the result.
Step-5: Result will be displayed on your screen.
---
Instructions:
For every BANK Paper test, there is a certain time duration.
To submit the final answer click on "Save and next". After the Final answer submission, the question will turn into a green color.
If you want to review a question later then choose the "Mark for Review & Next" button. This Question will turn in blue. You can answer this question later.
If you submitted the wrong answer then choose the question from the list and click on the "Clear Response" button to clear the selected answer.